Major Manufacturers of Air Compressors in North America Trust KELTEC Technolab.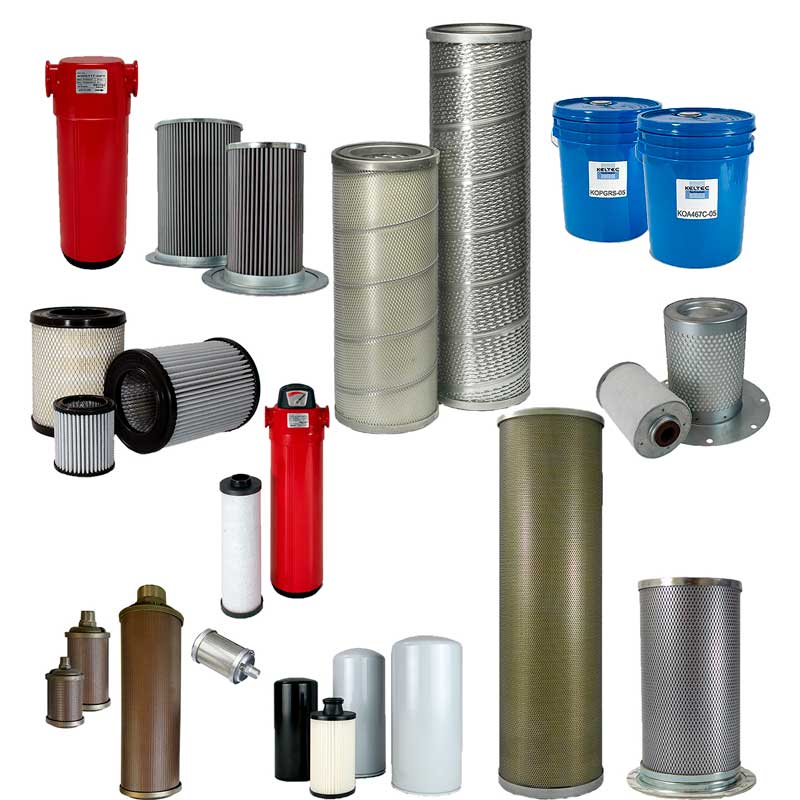 KELTEC Technolab compressor filters and oil are suitable replacements for all major competitive interchanges. The technical characteristics of KELTEC Technolab products can be found within this site. KELTEC Technolab filters have successfully replaced all other major brands of OEM and replacement filters in tens of thousands of applications.
KELTEC Technolab guarantees that its filters will meet or exceed the specifications and performance of the OEM, and further, that customers replacing OEM filters with KELTEC Technolab filters will experience no filter-related difficulty.
Our online ordering system provides accurate ship-dates!