The Correct Compressor Lubricant is Crucial for Operational Success
KELTEC Technolab offers a full range of PAO, diester and polyglycol based compressor lubricant, designed to match the most difficult compressor application. Continual testing and research combines to ensure that the most effective oil additives are used in order to virtually eliminate such common problems such as foaming, oxidation, and deposit formation.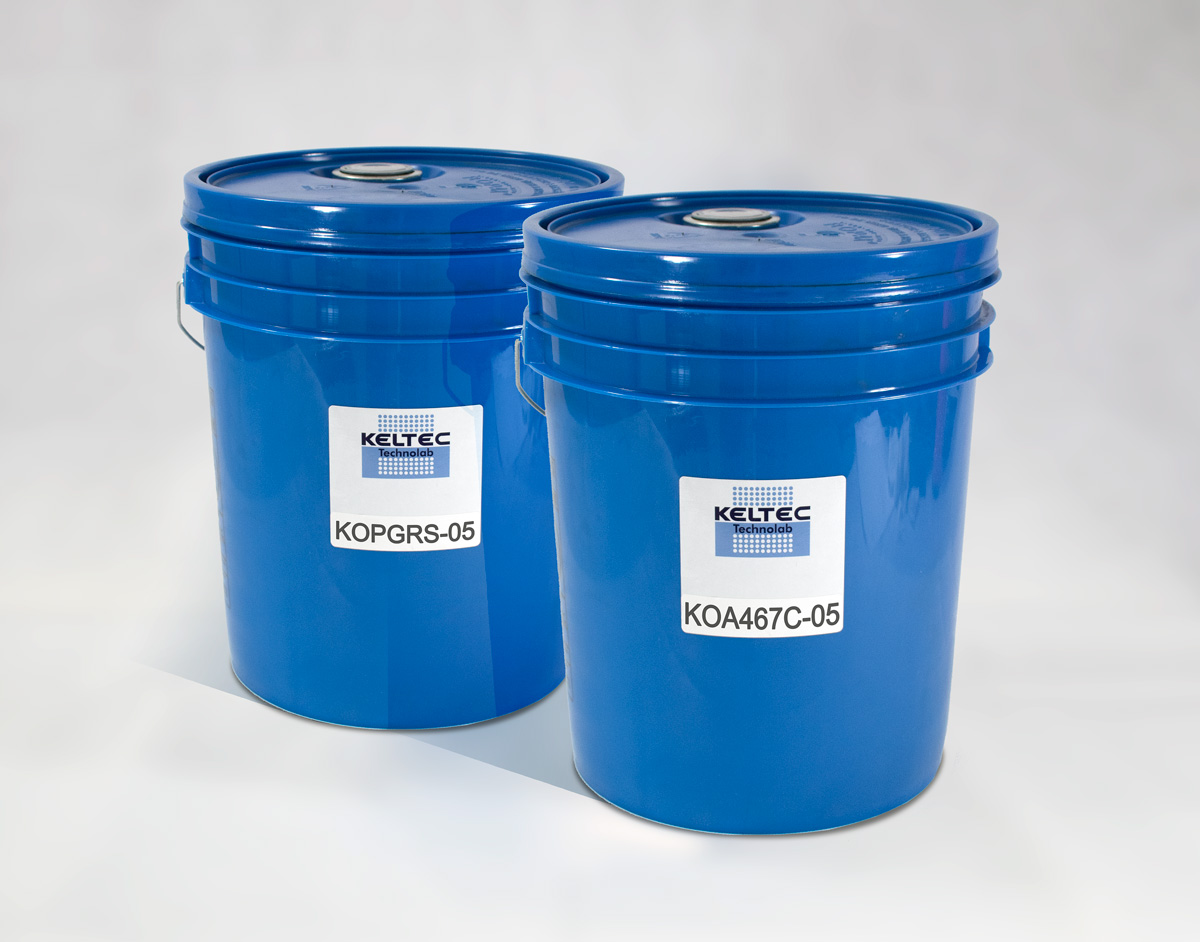 | TEMPERATURE | KOA4000C | KO467C | KOPGRI | KOPGRS |
| --- | --- | --- | --- | --- |
| 180-190°F | 4,000 hrs | 8,000 hrs | 8000 hrs | 8000 hrs |
| 190-200°F | 3000 hrs | 8000 hrs | 6000 hrs | 6000 hrs |
| 200-210°F | 2000 hrs | 5000 hrs | 4000 hrs | 4000 hrs |
| 210-220°F | 1000 hrs | 3000 hrs | 2000 hrs | 2000 hrs |
These figures are non-specific and "Rule of Thumb". Actual site conditions may affect service life.
KOPGRI & KOPGRS
Highlights:
Compatible with all OEM polyglycol- based rotary screw compressor oils
Compatible with PAO, diester, polyolester, and partial synthetic rotary screw oils
Does not emulsify in the presence of water compared to polyglycol based oils
Does not thicken when mixed with PAO & petroleum-based lubricants
Can be used with normal gravity oil water separators
KOA467C
Highlights:
Compatible with PAO & most synthetic blend oils
High ester content helps resists harmful oxidation
Provides longer service life than many popular PAO based OEM oils
Provides exceptional cost-performance
KOA4000C
Highlights:
Provides excellent value and consistent service life of up to 4,000 hours
Compatible with most PAO based rotary screw compressor oils
The additive package is top-tier and offers:
very high oxidation stability (extended service life)
Good corrosion protection against steel and non-ferrous metals
Excellent thermal and hydrolytic stability
Get the most out of your compressor with KOCLEAN
KOCLEAN is a premium quality synthetic fluid designed to dissolve varnish and solubilize sludge from rotary-screw air compressors during operation. It can also be used as a system flush when changing-over from mineral to synthetic oils in order to reduce contamination due to oil carry-over. Regular use of KOCLEAN will help you get the most out of your synthetic oil and your compressor by removing varnish and reducing operating temperature.
Purchase any of our available lubricants by following the link below.