KELTEC Technolab's coalescing filters provide the highest level of clean, compressed air with a minimum loss of energy.
Our filters provide the highest level of clean, compressed air with a minimum loss of energy (pressure drop) through the selection of the appropriate grade of borosilicate microglass filtration media.
KELTEC Technolab coalescing filters guarantee your air compressor system will operate correctly with minimal operational upkeep.
Once generated by the air compressor, (compressed) air often must be further filtered to meet the exacting needs of the industrial applications for which it is used. This is most effectively done through the use of a downstream coalescing filter, or series of filters. It is a common misconception that "oil-free" air compressors do not require this precaution. However, atmospheric air typically contains a significant amount of water, oil vapor and other contaminants, especially in industrial areas.
Upon compression, these contaminants are concentrated into the compressed air, whether the machine is "oil-free" or oil-flooded. Accordingly, the use of fine, coalescing filters is essential for both types of compressors, which prevents an accumulation of such contaminants in pneumatic machinery.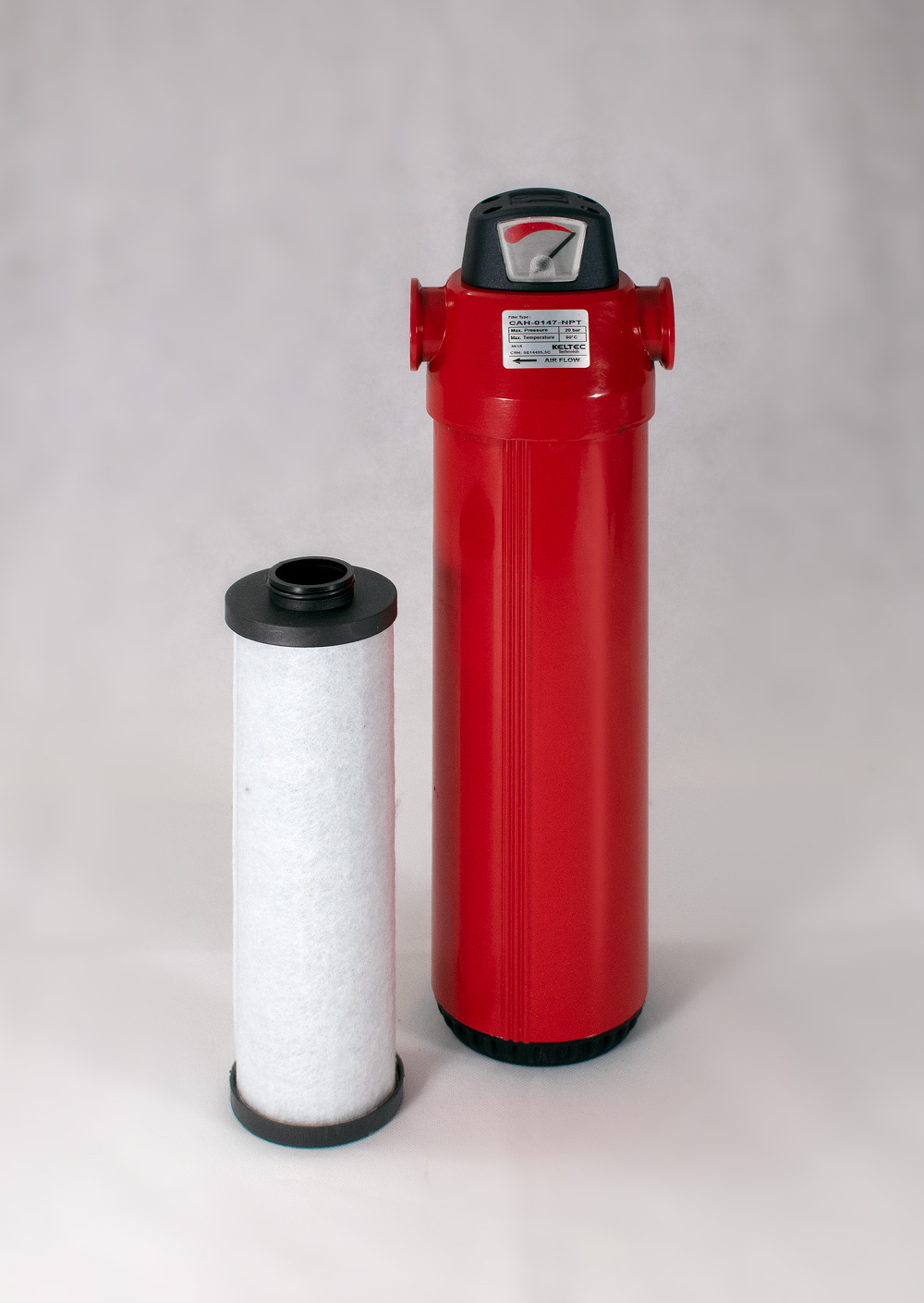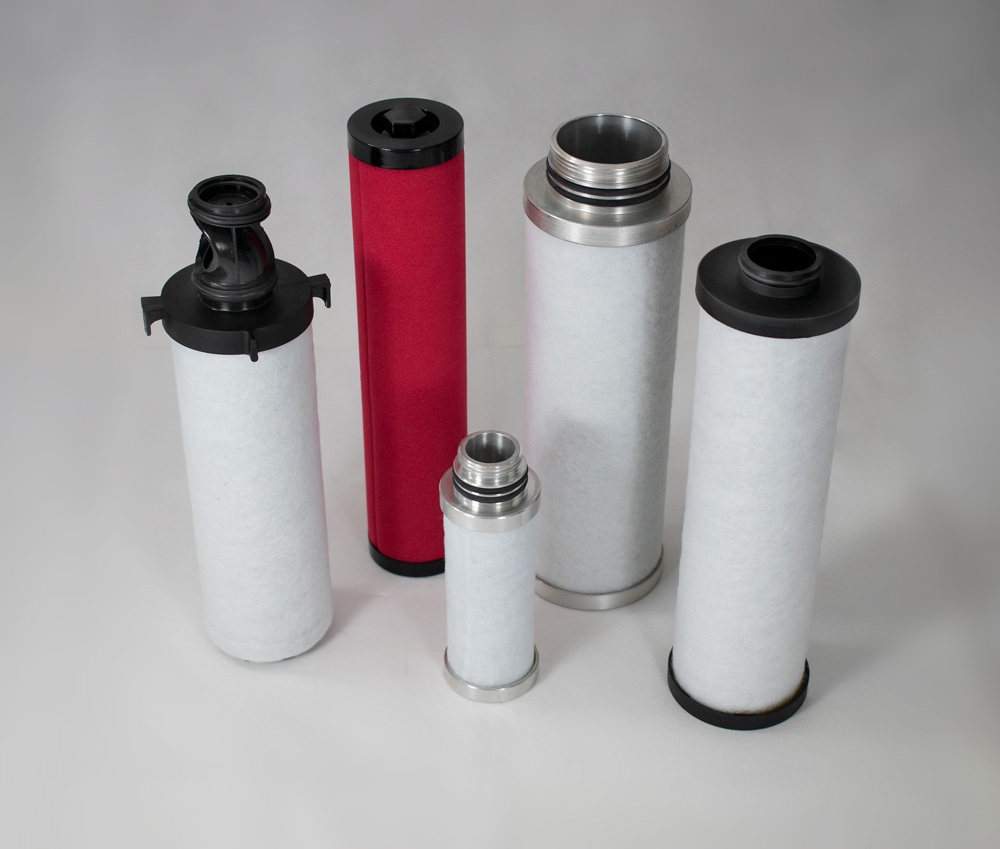 The KELTEC Technolab Solution
When it comes to keeping compressed air clean and oil-free, no one fits the bill like KELTEC Technolab. KELTEC Technolab's advanced line of coalescing filters for compressed air systems offer a rare blend of exceptional performance, proven reliability and uncommon value.
The KELTEC Technolab Compressed Air Filter product line covers a full range of products to handle virtually any flow rate and operating condition. Our array of high-efficiency coalescers, particulate/general purpose coalescers, and adsorptive carbon filters offers solutions to virtually all compressed air filtration applications.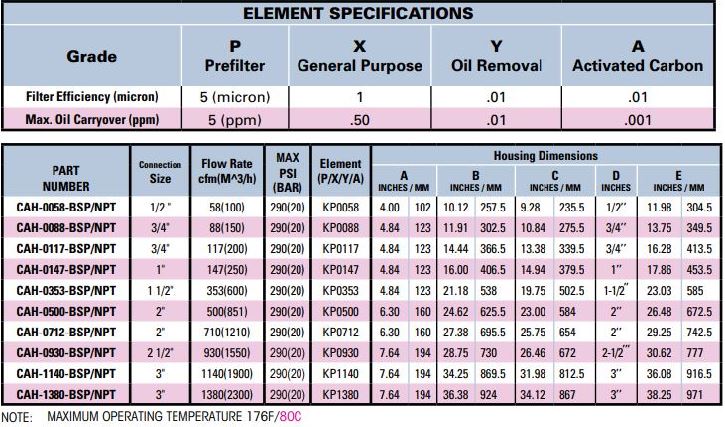 If you do not see your needed coalescing filter here, give us a call, odds are we have what you are looking for.