The unique centrifugal action in our water separators helps KELTEC Technolab protect your equipment investments.
KELTEC-Technolab water separators have been designed for the removal of bulk liquid water and a significant portion of particulate from compressed air and gases. Unique centrifugal action removed contaminants at low-pressure drop for maximum energy savings.
Note: While highly efficient, condensate separators will not remove 100% of the water from the air stream. Additional coalescing and particulate filters downstream are typically required to remove the fine traces of oil, water and particles.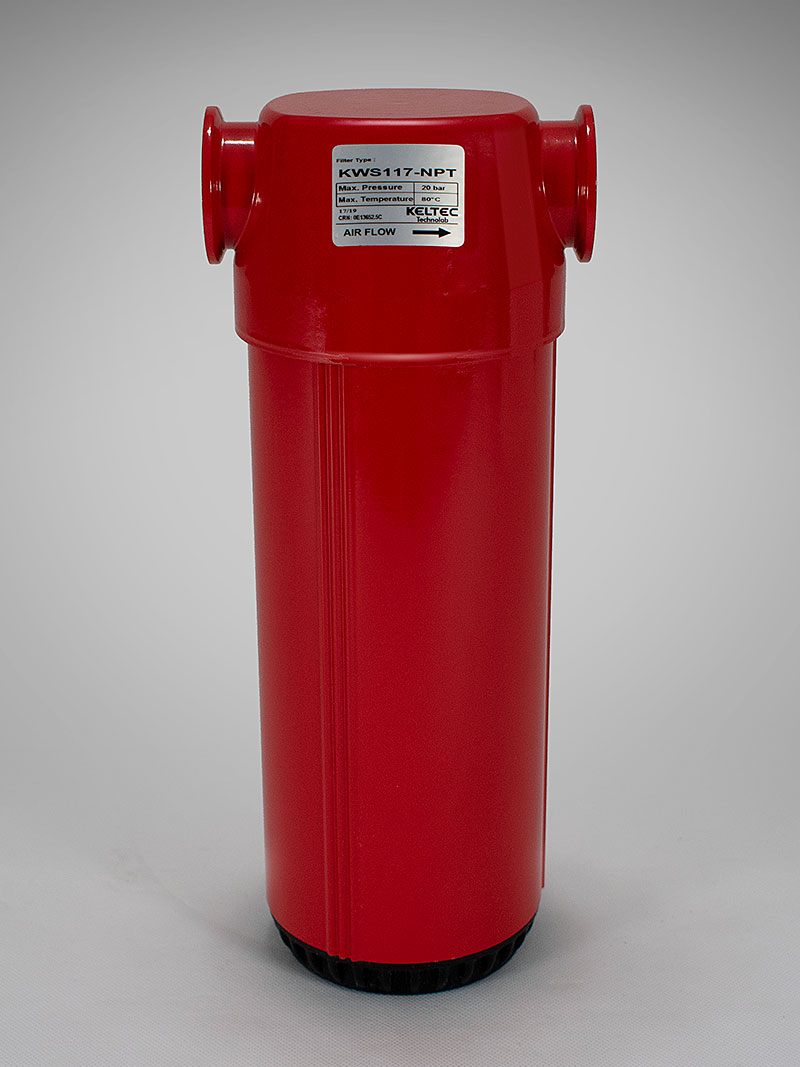 Download our Water Separators Spec Sheet